Although there's a lot of speculation around its privacy at the moment as WhatsApp is owned by Facebook/Meta, WhatsApp is still the most used communication method for most private investigators and surveillance teams in the United Kingdom today.
In this blog I am going to discuss 12 tips of how to best use WhatsApp for private investigators. There are more tips out there but these ones are optimised for surveillance teams and investigators.
Hit the + button and then click location
Sending your location whether it is a one-time pin on the map or your live location is very handy for private investigators indeed.
Brilliant uses are during surveillance operations so operations managers can see exactly where the team are and manage them accordingly or worse case if you need to drop a pin location to label a point of loss or a location of importance. Learn to use this feature with your eyes closed!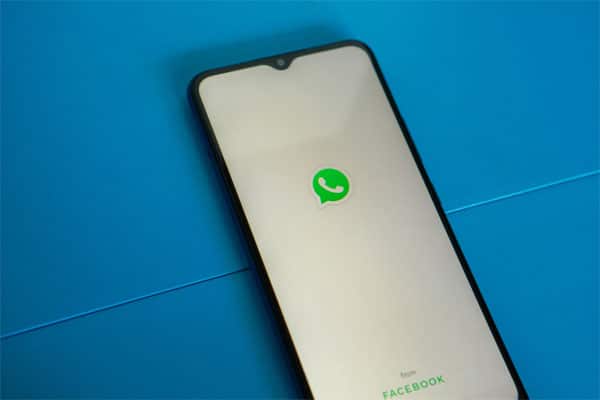 The fantastic way of getting everything shared from your smart phone onto your desktop. Simply get onto WhatsApp Web via a search engine and then hit your settings cog within WhatsApp on your phone. From there press on 'Linked Devices' and then link your phone and desktop via the QR code reader. Now you will be connected and able to use WhatsApp on both devices simultaneously.
Once connected you can chat in your conversations and within those you can download any media such as imagery gathered on a surveillance task ready to put straight into a report. 
A top tip for use in WhatsApp Web are the three dots in the top right of the screen within a chat. Tap on the three dots to see all the information held within that chat including the participants, media information, starred messages and within here you can also delete that chat if needed. 
The group chats function on WhatsApp is just fantastic for every group whether it be for work or party planning.
What is most useful around a group chat for surveillance teams is that it acts as a log to store the events as they happen as each message is timestamped it can be crucial to assisting with reporting later on in the day.
Within a group chat all the features within this blog will be crucial to maximise the use you get out of WhatsApp.
Go to Settings > Chats > Export Chat > Select the intended Chat
This is mostly used for evidence keeping or when someone needs to use previous conversations for research purposes but does work well. Best practice is to export without media as it is much quicker however a picture paints a thousand words and is crucial sometimes.
App Wide: Simply type into the search bar at the top of the page
Conversation Specific: Tap the contacts name at the top of the page and then hit chat search
Much similar to searching through your email folders. WhatsApp lets you search the whole app or in certain conversations for any word or phase that has been shared and directs to it immediately.
Press and hold the microphone button just above the keyboard whilst you speak and let go to send
Essentially when used right you can just turn your chat into a walkie talkie type conversation and send voice notes back and forth. If you're going to be sending a long voice note scroll up whilst holding the microphone button to lock it in and then press send when ready.
7. Custom Notification Tones
Within a conversation tap their name and then hit Custom Tone
If you're like me you speak to a lot of people and some are more important than others throughout the day. To help know which are which you can set custom tones for each person or group chat as you wish.
Go to Settings > Account > Privacy > Screen Lock > Turn on/off
Go to Settings > Notifications > Show Preview > Turn on/off
WhatsApp on iOS lets you configure it use Face ID on compatible smartphones and enables you to turn off message previews when you receive it as a pop up notification enabling you to customise your privacy right down including how you use it every day.
Hit the + button to send an image or video and then click the encircled 1 which is next to the blue send button before sending
Much like Snapchat this feature lets you send imagery with a one-time view status so your privacy can be controlled by you. I always use this with sensitive images that I do not want shared or saved with anyone else.
Scroll left to right and then press pin the chat
If you keep losing conversations in amongst all the others you have then this is the best way to keep the most important ones at the top of the pile.
11. See Who Has Read Your Messages
Within a conversation pick the intended message and then scroll right to left
We all know the two blue ticks indicate someone has read your message but what about in group chats?
If you are in a big group chat and want to see who has read your message but not acknowledged it this is a handy way of knowing what's going on with who in your surveillance team.
A side addition to a WhatsApp feature really but one that is used by lots of WhatsApp users is the ability to see a photo attached to a phone number and usually a name that is attached.
Simply add the phone number you want to check as a contact and then create a new message with that number and then tap their name at the top to see the information. Depending on privacy settings you can see a profile photo, when the user was last online and their name if set. If a number is not in use on WhatsApp it will simply ask you to invite the number to WhatsApp.
These 12 tips of how to best use WhatsApp for private investigators does not mean there aren't any more. There are literally hundreds of hidden tricks WhatsApp has for its users but these are the ones you really want to be in the know with and be able to use quickly on the move to enhance your own capability.
I hope you have learnt something from this blog and please feel to share far and wide.
Thank you for reading and look out for the next blog!